At the age of 14, Dylan fell in love with strength training and quickly realized that the ability to evolve one's physique, strength, and capabilities over the course of training has a dramatic carry over to all facets of life outside of the gym. The continuous struggle of setting goals and overcoming them through hard work and determination builds not only an impressive physique capable of great feats of strength but also a resilient mind capable of taking on any challenge faced in life.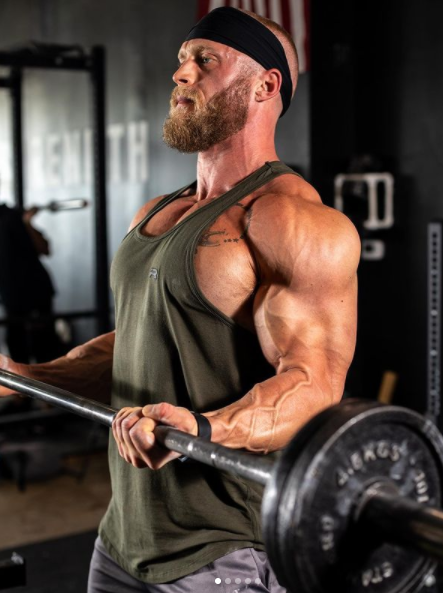 By 2007, Dylan sustained a severe spinal injury which required surgical intervention and multiple years of Physical Therapy. It was incredibly difficult to overcome the negativity of his physicians, PTs, and family members who advised him to "just find a new hobby.' That was not an option. Dylan set forth on finding the best path forward to full recovery which required extensive learning on his own as many of his PTs had not been supportive or knowledgeable enough to designate a clear path back to rigorous strength training. This period of time became one of the most valuable periods in his career as he took things into his own hands and got himself back under the bar. 
Fast forward to 2011 and Dylan began working full-time as a personal trainer in a big box gym working with general fitness clients. In addition to his full time client load, Dylan also taught professionally for the National Personal Training Institute, a 600 hour trade school which certifies personal trainers. Over the coming years it became apparent that the typical client in this type of facility was not a best fit for Dylan's "ALL IN," mindset and he went independent as he began working toward his goal of servicing clients who were equally as passionate about training as he is. 
In the process, Dylan became deeply involved in the sport of Raw Powerlifting and competed in countless competitions from the local to national level. Due to his knowledge and experience, he became one of the foremost authorities on Powerlifting within the DC/MD/VA area and has coached lifters through local, regional, national, and international level competition. His best lifts include Squatting 615lbs, Bench Pressing 500lbs, and Deadlifting 705lbs at a bodyweight of 228. 
Despite his love for powerlifting, Dylan highly values aesthetics as well. After all, we spend so much time in the gym, shouldn't we love the way we look as well? Taking a hiatus from competitive powerlifting, Dylan is currently training for the sport of bodybuilding with the goal of competing at a high level. His long term goal is to balance powerlifting and bodybuilding with highly competitive performances in both sports. 
Through many mentors and high quality coaches over the past 10 years and more, Dylan has developed an extensive knowledge base centered around human movement and strength training. There are few individuals with a better eye for detail in movement alongside the ability to clearly explain and cue the necessary improvements to a client with success. The training Dylan writes is challenging and will push you as hard as you need to be pushed to reach your goals. Do not expect any cheerleading or for feedback to be sugar coated. Dylan will address issues in a clear and concise manner and most importantly will not hesitate to call you out if you are not giving it your all. Clients who are the best fit to work with Dylan are highly dedicated, coachable, and possess a desire to step outside their comfort zone to go ALL IN on the process required to reach their goals. 
Uncommon Strength was founded by Dylan Smith with the mission of providing the highest level of coaching to clients seeking to maximize progress toward their goals. Dylan coaches with an intensely detail oriented approach with regards to program design, quality of movement, nutrition and  supplementation protocols, sleep hygiene and stress management. Progress is not made in the gym, it is made during adaptations which occur outside of the gym. For this reason, a holistic approach to the lifestyle factors revolving around a client's training is absolutely key to success. It is the mission of Uncommon Strength to coach the uncommon few who seek to journey into the realm of going "ALL IN" on their goals.